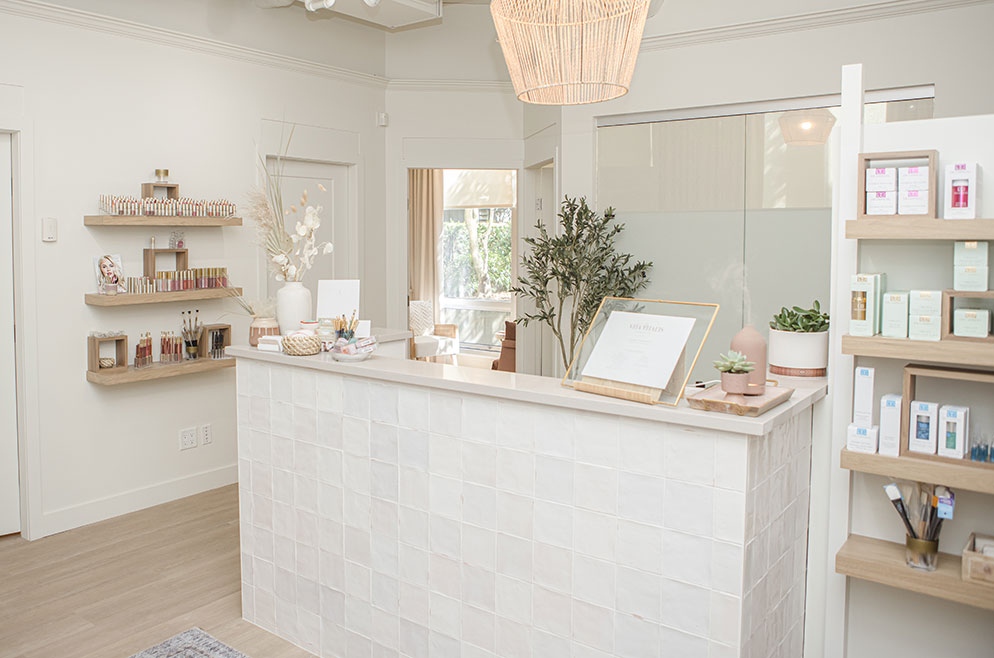 Uniting counselling and esthetics.
Vita Vitalis is a holistic health service that bridges the gap between counselling and esthetics. The client wanted to create a space that provided a safe place for people to share, grow, grieve, heal, reconnect, or take a break from the day-to-day.
The space is designed with a calming atmosphere in mind, with a focus on simplicity and monochromatic colours. The use of natural fibers and materials help to create an overall feeling of warmth and relaxation.